PainRelief.com Interview with:
Seneca Block, Ph.D(c), MT-BC  
The Lauren Rich Fine Endowed Director of Expressive Therapies
Adjunct Instructor, School of Medicine, Dept. of Psychiatry, CWRU
Director AMTA National Roster Internship
Board Certified Music Therapist
University Hospitals Connor Whole Health
Cleveland Medical Center
Cleveland Ohio 44106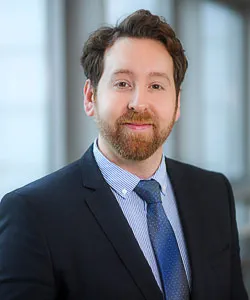 PainRelief.com: What is the background for this study? What types of music do you utilize?
Response: We summarized a process improvement initiative aimed to increase a large scale medical music therapy group's (13.3FTE) pre and post metrics collection of patient reported outcomes including stress, pain, anxiety and coping. Music Therapy sessions featured multiple interventions utilizing patient preferred music facilitated live by board certified music therapists. As a quality improvement initiative, a series of team training sessions were implemented to provide education on data capturing techniques of patient reported outcomes.
PainRelief.com: What are the main findings?
Response: Data capturing percentage rates increased in all clinical outcome areas including stress (50.6%), pain (31.7%), anxiety (33.5%), coping (41.2%) post team training sessions.
PainRelief.com: What should readers take away from your report?
Response: Music therapy providers within a medically based large scale integrative health program may increase patient reported outcomes metric collections through regimented staff training sessions
PainRelief.com: What recommendations do you have for future research as a result of this study?
Response: Further research is warranted to further explore process improvement initiatives in additional integrative health modalities.
No disclosures
Citation: Rodgers-Melnick S, Block S, Rivard R, Dusek J
Optimizing Patient-Reported Outcome Collection and Documentation in Medical Music Therapy: Process-Improvement Study
JMIR Hum Factors 2023;10:e46528
URL: https://humanfactors.jmir.org/2023/1/e46528
DOI: 10.2196/46528
The information on PainRelief.com is provided for educational purposes only, and is in no way intended to diagnose, cure, or treat any medical or other condition. Always seek the advice of your physician or other qualified health and ask your doctor any questions you may have regarding a medical condition. In addition to all other limitations and disclaimers in this agreement, service provider and its third party providers disclaim any liability or loss in connection with the content provided on this website.