PainRelief.com Interview with:
Charles Hennekens, MD, DrPH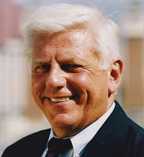 Sir Richard Doll Professor
Senior Academic Advisor to the Dean
Charles E. Schmidt College of Medicine
Florida Atlantic University
PainRelief.com: What is the background for this study?
Response: Migraine headaches are among the most common and potentially debilitating disorders encountered by primary healthcare providers. In the treatment of acute migraine as well as prevention of recurrent attacks there are prescription drugs of proven benefit. For those without health insurance or high co-pays, however, they may be neither available nor affordable and, for all patients, they may be either poorly tolerated or contraindicated.
Last Updated on December 4, 2019 by PainRelief.com