PainRelief.com Interview with:
Benjamin W. Friedman, MD, MS
Department of Emergency Medicine
Montefiore Medical Center, Albert Einstein College of Medicine
Bronx, NY, 10467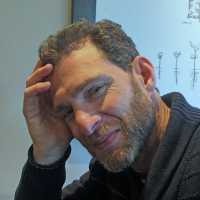 PainRelief.com: What is the background for this study? What are the main findings?
Response: Low back pain is a highly prevalent problem that causes more than 2 million visits to American emergency departments annually. Nonsteroidal anti-inflammatory drugs are first line medical management of this ailment, but are only modestly effective. We conducted an RCT to determine if adding acetaminophen to nonsteroidal anti-inflammatory drugs could improve outcomes two days and seven days after an ED visit for low back pain. Unfortunately, acetaminophen did not improve this outcomes.
PainRelief.com: What should readers take away from your report?
Response: We learned a couple of things from the study.
First, ibuprofen is only modestly effective for ED patients with acute low back pain. Second, adding acetaminophen to ibuprofen does not improve these outcomes
PainRelief.com: What recommendations do you have for future research as a result of this work?
Response: It is becoming increasingly clear that the solution for low back pain does not involve medical management. More research needs to be done on how to integrate complementary therapies into ED management of low back pain
PainRelief.com: Is there anything else you would like to add?
Response: In our previous work, we looked at combinations of nonsteroidal anti-inflammatory drugs and skeletal muscle relaxers or opioids for low back pain and these medications too did not improve outcomes. Healthcare providers must recognize limitations of medical management for low back pain.
Citation:
Friedman, B.W., Irizarry, E., Chertoff, A., Feliciano, C., Solorzano, C., Zias, E. and Gallagher, E.J. (2019), Ibuprofen + acetaminophen versus ibuprofen alone for acute low back pain. An ED‐based randomized study. Acad Emerg Med. Accepted Author Manuscript. doi:10.1111/acem.13898
[wysija_form id="3″]
[last-modified]
The information on PainRelief.com is provided for educational purposes only, and is in no way intended to diagnose, cure, or treat any medical or other condition. Always seek the advice of your physician or other qualified health and ask your doctor any questions you may have regarding a medical condition. In addition to all other limitations and disclaimers in this agreement, service provider and its third party providers disclaim any liability or loss in connection with the content provided on this website.