PainRelief.com Interview with:
Caitlin Murray, PhD
Research Fellow
Center for Child Health, Behavior and Development
Seattle Children's Research Institute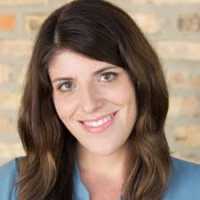 PainRelief.com: What is the background for this study?
Response: We know that chronic pain is a significant problem among children and adolescents, and that cognitive-behavioral therapy (CBT) can be helpful. However, studies show that CBT doesn't help every child or adolescent affected by chronic pain.

In this study, we explored what factors predicted adolescents' response to internet-delivered CBT for chronic pain—that is, which factors made it more likely that adolescents would benefit from the CBT intervention. Our primary treatment outcome was pain-related disability, or the extent to which pain interfered with the adolescent's daily activities.

We found that both adolescent age and parent emotional distress predicted treatment efficacy up to one year after treatment, such that adolescents who were younger and those whose parents expressed less distress were more likely to benefit from this form of cognitive-behavioral therapy.