PainRelief.com Interview with:
Richard L. Nahin, MPH, PhD
National Center for Complementary and Integrative Health
National Institutes of Health, Bethesda, Maryland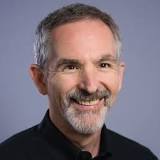 PainRelief.com: What is the background for this study?
Response: While there has been extensive research examining the prevalence of chronic pain, far less is known about the incidence of chronic pain.  Understanding the incidence of chronic pain is critical to understanding how such pain manifests and evolves over time.
PainRelief.com: What are the main findings?
Response: We found the incidence of chronic pain to be 52.4 cases per 1000 person years. This would translate to more than 10 million new cases of chronic pain per year in adults.
We also found that recovery from chronic pain was relatively rare within the timeframe of the study, which stresses the need for prevention and early management of pain before it can become chronic.
We did not examine the location or causes of the reported chronic pain in this study.
PainRelief.com: What should readers take away from your report?
Response: Individuals with pain should actively pursue care for their pain early in the process; in particular, they should seek health care providers able to provide or recommend multi-modal, multidisciplinary pain management as recommended by multiple best practice clinical guidelines.
Your readers should also be made aware of recent changes in CMS coverage of chronic pain care. This new coverage should expand the use of best practice management of chronic pain in the Medicare population:
https://www.cms.gov/newsroom/fact-sheets/calendar-year-cy-2023-medicare-physician-fee-schedule-final-rule
PainRelief.com: What recommendations do you have for future research as a result of this study?
Response: More longitudinal studies with larger samples are needed to identify modifiable risk factors for chronic pain
The authors have no financial disclosures to report.
PainRelief.com: Is there anything else you would like to add? Any disclosures?
Citation:
Nahin RL, Feinberg T, Kapos FP, Terman GW. Estimated Rates of Incident and Persistent Chronic Pain Among US Adults, 2019-2020. JAMA Netw Open. 2023;6(5):e2313563. doi:10.1001/jamanetworkopen.2023.13563
https://jamanetwork.com/journals/jamanetworkopen/fullarticle/2804995#:~:text=Findings%20In%20this%20cohort%20study,cases%20per%201000%20PY%2C%20respectively.
The information on PainRelief.com is provided for educational purposes only, and is in no way intended to diagnose, cure, or treat any medical or other condition. Always seek the advice of your physician or other qualified health and ask your doctor any questions you may have regarding a medical condition. In addition to all other limitations and disclaimers in this agreement, service provider and its third party providers disclaim any liability or loss in connection with the content provided on this website.