PainRelief.com Interview with:
Professor Tamar Pincus PhD
Professor in Health Psychology
Dean of the Faculty of the Environment and Life Sciences
University of Southampton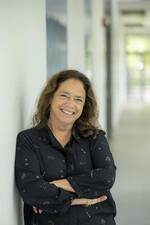 PainRelief.com: What is the background for this study?
Response: Antidepressants are recommended by guidelines for many chronic pain conditions. The most common prescribed antidepressant in amitriptyline. We carried out the largest and most systematic review of all antidepressants for all pain condition, at any dose, to test whether they were effective at reducing pain, increasing physical function, and improving mood and sleep. We reviewed 176 trials with almost 30,000 participants. We rated each study for its methodology so we could rank each drug according to how much we could be certain of the evidence.
Last Updated on May 11, 2023 by PainRelief.com