PainRelief.com Interview with:
Arani Vivekanantham, MBChB, MPhil
University of Warwick
University Hospitals Coventry and Warwickshire NHS Trust
Coventry, UK
Centre for Epidemiology Versus Arthritis
University of Manchester, Manchester, UK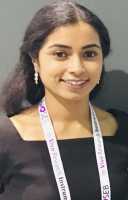 PainRelief.com: What is the background for this study?
Response: Around one in five people have persistent low back pain and one in thirty have chronic headaches. People with low back pain are usually managed by musculoskeletal services whilst those with headaches are typically treated by primary care doctors and neurologists. There may be particular challenges in treating people with both disorders because of the risk of medication overuse headache in people taking regular pain killers for back pain.
PainRelief.com: What are the main findings?
Response: We included 14 studies in our systematic review. All of them found a statistically significant association between chronic headaches and persistent low back pain. The odds ratios for the association ranged from 1.55 (95% confidence interval (CI) 1.13-2.11) to 8.00 (95% CI 5.3-12.1). The association may stronger for people with migraine than people with other headache disorders.
PainRelief.com: What should readers take away from your report?
Response: People experiencing either low back pain or headaches are typically twice as likely to experience the other compared to people without either. There is a substantial group of patients who might benefit from a joint treatment approach for these two disorders.
PainRelief.com: What recommendations do you have for future research as a result of this work?
Response: Research is needed to explore the mechanisms of this relationship. Possible explanations include
Both disorders having common psychosocial determinants of chronic pain processing, and
Biological explanations such as differences in gene expression or, for some people, a common pathway mediated through calcitonin gene-related peptide.
Research is also need to evaluate the effectiveness of treatment programmes targeting people with both disorders.
Disclosures: This work was supported by the National Institute for Health Research (NIHR). Professor Underwood, from Warwick Medical School, the senior author is an NIHR Senior Investigator and an editor for the NIHR
Citation:
Arani Vivekanantham, Claire Edwin, Tamar Pincus, Manjit Matharu, Helen Parsons, Martin Underwood. The association between headache and low back pain: a systematic review. The Journal of Headache and Pain, 2019; 20 (1) DOI: 10.1186/s10194-019-1031-y
[wysija_form id="3″]
[last-modified]
The information on PainRelief.com is provided for educational purposes only, and is in no way intended to diagnose, cure, or treat any medical or other condition. Always seek the advice of your physician or other qualified health and ask your doctor any questions you may have regarding a medical condition. In addition to all other limitations and disclaimers in this agreement, service provider and its third party providers disclaim any liability or loss in connection with the content provided on this website.