PainRelief.com Interview with:
Claudia Carvalho, PhD
Instituto Universitário de Ciências Psicológicas
Social e da Vida
Lisbon, Portugal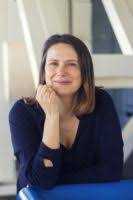 PainRelief.com: What is the background for this study? What are the main findings?

Response:  Some clinical trials on chronic pain have shown placebo responses that rival those of commonly prescribed first-line therapies for low back pain (LBP).  However, prescribing placebos would pose ethical problems in clinical practice.  One solution to this problem is the use of open label placebos (OLP), which are presented to patients openly as pills without active ingredients, along with a rationale indicating that because of classical conditioning of relief with active medications, the pills themselves might reduce pain. OLP has been shown effective compared to treatment-as-usual for a number of clinical conditions, including chronic LBP.  Having conducted the first clinical trial on OLP on back pain, my colleagues and I wondered whether the effects were long-lasting. To answer that question, we conducted a five-year follow-up on the patients who had received OLP for their back pain.
In our original study, patients who took OLP pills for three weeks experienced greater reduction in back pain intensity and in back pain related disability than patients that simply continued their usual treatment. Additionally, after this phase of the trial, we offered OLP to participants in the treatment as usual group) and they also reported a significant reductions in pain and disability, together with a spontaneous decrease in the use of pain medication by participants.
In our current follow-up, we found that patients who had taken OLP for three weeks had maintained their reductions in pain and disability 5 years later. In addition, pain medication usage was reduced by 49%. This follow-up study is currently in press (https://journals.lww.com/pain/Fulltext/9000/Open_label_placebo_for_chronic_low_back_pain__a.98186.aspx)