PainRelief.com Interview with:
Ebru Oral, PhD
Associate Professor, Orthopaedic Surgery
Associate Director, Harris Orthopaedic Laboratory
Massachusetts General Hospital, Boston, MA,
Harvard Medical School, Cambridge, MA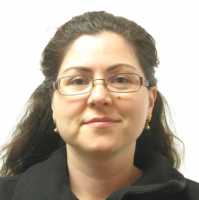 PainRelief.com: What is the background for this study? What are the main findings?
Response: This study focuses on the possibility of delivering analgesics from the polymeric implant surfaces used in total joint arthroplasty. Currently, there are multi-modal regimens for controlling pain during and after surgery, including peri-articular injections and systemic medications.

The study shows that it is possible to accomplish the delivery of the commonly used drug bupivacaine from the implants at relevant concentrations. The long-term goal is to provide this material as a tool in controlling pain locally so that the use of systemic opioid medications can be decreased.
PainRelief.com: What should readers take away from your report?
Response: That it may be possible to have alternative pain medication options for their surgeons to recommend in the future.
PainRelief.com: What recommendations do you have for future research as a result of this work?
Response: A precise understanding of local dosing of drugs for being efficacious is needed, especially when sustained delivery is possible such as in the case of the polymeric matrix we propose. Another exciting finding of your study is the antibacterial effect of some analgesics. Proper dosing of locally delivered drugs may have dual functions such as pain relief and antibacterial effect as suggested here.
PainRelief.com: Is there anything else you would like to add?
Response: This is an exploratory study. While it is showing tremendous potential, there is a regulatory process as well as manufacturing process development ahead for its availability in the clinic.
Citation:
Acta Biomater. 2019 Jun 4. pii: S1742-7061(19)30376-9. doi: 10.1016/j.actbio.2019.05.049. [Epub ahead of print]
Delivery of Bupivacaine from UHMWPE and its implications for managing pain after joint arthroplasty.
Grindy SC1, Gil D1, Suhardi JV1, Muratoglu OK1, Bedair H1, Oral E2.
https://www.ncbi.nlm.nih.gov/pubmed/31173960
[wysija_form id="3″]
[last-modified]
The information on PainRelief.com is provided for educational purposes only, and is in no way intended to diagnose, cure, or treat any medical or other condition. Always seek the advice of your physician or other qualified health and ask your doctor any questions you may have regarding a medical condition. In addition to all other limitations and disclaimers in this agreement, service provider and its third party providers disclaim any liability or loss in connection with the content provided on this website.