PainRelief.com Interview with:
Caitlin Priest, MD
Integrated Plastic Surgery Residency
Department of Surgery
Michigan Medicine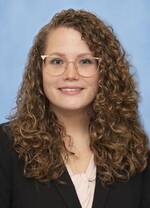 PainRelief.com: What is the background for this study? What are the main findings?
Response: Opioid pain medications are commonly provided after surgery to help with acute postsurgical pain, however, these prescriptions often exceed what is used by most patients, resulting in excess opioids. Advanced practice clinicians (nurse practitioners and physicians assistants) are becoming an increasingly important part of surgical care teams. Despite their growing role in providing care for surgical patients, there is little data on the perioperative opioid prescribing practices of advanced practice clinicians.
Last Updated on January 4, 2023 by PainRelief.com