PainRelief.com Interview with:
Dan Ly MD MPP
Staff Physician, VA Boston Healthcare System
Ph.D. Candidate in Health Policy (Economics)
Harvard University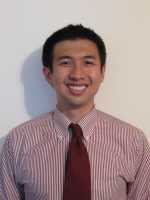 PainRelief.com: What is the background for this study?
Response: New low back pain is a common complaint in primary care clinics. Prior research examining care patterns up to 2010 and sampling individual visits has found increasing use of opioids and advanced imaging and decreasing use of NSAIDs during this time period.

However, because care is delivered longitudinally, this study examined the care delivered to patients for new low back pain over the course of the year, which allowed me to look at the timing and sequence of care.
PainRelief.com: What are the main findings?
First, more than half of elderly patients who visited a PCP during the examined time period (2011-2014) for low back pain did not have a subsequent visit for back pain within the year.

Second, about 30 percent of patients with new back pain that persisted received advanced imaging like CTs and MRIs, and of these patients, half of them received such imaging before the recommended 6 weeks elapsed.

Third, only 17 percent of patients with new back pain that persisted received physical therapy.

Fourth, a third of patients with new and persistent low back pain received opioids; of these patients, 52% did not receive a prescription NSAID and 82% did not receive physical therapy.
PainRelief.com: What should readers take away from your report?
Response: It appears that, at least during the examined time period, many patients who developed new low back pain received care that was not guideline-concordant.
PainRelief.com: What recommendations do you have for future research as a result of this work?
Response: I think one line of research is to look at whether there were similar care patterns for the non-elderly population during this time period. Another question is how these care patterns have evolved since 2014 as the dangers of opioids have become clearer and the concept of "low-value care" has become more prominent. I also wonder why adoption of physical therapy for low back pain is so low.
PainRelief.com: Is there anything else you would like to add?
Response: I'd like to thank the National Institute on Aging for grant support (F32 AG060650-01). The content of my article and this interview do not represent the official views of the National Institute on Aging, and this grant support played no role in how this study was conducted.
Citation:
Ly DP. 2019. "Evaluation and Treatment Patterns of New Low Back Pain Episodes for Elderly Adults in the United States, 2011-2014." Medical Care.
[wysija_form id="3″]
[last-modified]
The information on PainRelief.com is provided for educational purposes only, and is in no way intended to diagnose, cure, or treat any medical or other condition. Always seek the advice of your physician or other qualified health and ask your doctor any questions you may have regarding a medical condition. In addition to all other limitations and disclaimers in this agreement, service provider and its third party providers disclaim any liability or loss in connection with the content provided on this website.