PainRelief.com Interview with:
Prof. Dr. Halina Machelska
Department of Experimental Anesthesiology
Charité-Universitätsmedizin Berlin
Berlin, Germany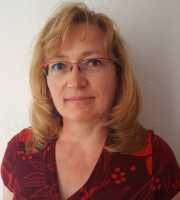 PainRelief.com: What is the background for this study?
Response: Pathological pain such as pain resulting from nerve injury is often accompanied by inflammation. This is manifested by accumulation of immune cells, including macrophages, in the damaged tissue. Current research mostly emphasizes the role of these cells in the enhancement of pain. One of the suggested strategies in the basic research is to deplete immune cells from the affected tissue. However, several previous preclinical studies, including our own, have shown that this approach did not sufficiently decrease pain. We think that one of the reasons is that not all immune cells invading damaged tissue are detrimental and in fact, some are needed there to counteract pain.

Macrophages are very heterogeneous and they comprise at least two subpopulations, pro-inflammatory M1 and anti-inflammatory M2 macrophages. Our idea in this study was to promote the analgesic properties of macrophages. We took advantage of the cytokine interleukin-4 (IL-4) to switch macrophages from the M1 to the M2 state.
PainRelief.com: What are the main findings?
Response: We used a mouse model of pathological pain induced by a ligation of the peripheral (sciatic) nerve. We found that:
Injured nerves were infiltrated by M1 macrophages, which produced pro-inflammatory mediators. This was associated with the enhanced sensitivity to mechanical stimulation measured by von Frey filaments, which are also used to assess pain in humans.
Repetitive IL-4 injection at injured nerves shifted macrophages from the M1 to the M2 phenotype. Importantly, these M2 macrophages produced high levels of endogenous painkillers, opioid peptides (endorphin, enkephalin and dynorphin).
These effects were associated with a long-lasting attenuation of neuropathy-triggered mechanical pain, which persisted even after the discontinuation of IL-4 treatment (for at least five additional days).
This IL-4-induced analgesia was indeed mediated by endogenous opioid peptides, which activated peripheral opioid receptors at injured nerves.
PainRelief.com: What should readers take away from your report?
Not all immune cells, which accumulate in diseased tissue, are harmful.
Therefore, not the general inhibition of inflammation, but promoting the beneficial effects of intrinsic M2 macrophages is more promising to tackle pathological pain.
Notably, the endogenous opioid system is essential to the actions of M2 macrophages in pain control.
Importantly, as these analgesic effects involve peripheral opioid system in the damaged tissue, not in the brain, they are devoid of undesirable side effects such as sedation, nausea, respiratory arrest and addiction.
PainRelief.com: What recommendations do you have for future research as a result of this work?
Response : As our findings are promising, the repetitive perineural IL-4 injections are difficult to implement in the practice. Therefore, the next essential and challenging step is to find out how to selectively and safely target the opioid-producing M2 macrophages in the painful tissue.
PainRelief.com: Is there anything else you would like to add?
Response: The beneficial actions of IL-4 and M2 macrophages were so far believed to be primarily mediated by the inhibition of pro-inflammatory mediators, such as pro-inflammatory cytokines (IL-1β, tumor necrosis factor). Thus, our study adds new information that the endogenous opioid peptides are needed by M2 macrophages to reduce pain.

Our findings may have wide implications, because macrophages play a role in various pathological conditions, including post-operative pain, arthritis, cancer and neurodegenerative diseases.  .
Citation:
IL-4 induces M2 macrophages to produce sustained analgesia via opioids
Melih Ö. Celik, … , Rainer Glauben, Halina Machelska
Published February 27, 2020
Citation Information: JCI Insight. 2020;5(4):e133093. https://doi.org/10.1172/jci.insight.133093.
[wysija_form id="3″]
[last-modified]
The information on PainRelief.com is provided for educational purposes only, and is in no way intended to diagnose, cure, or treat any medical or other condition. Always seek the advice of your physician or other qualified health and ask your doctor any questions you may have regarding a medical condition. In addition to all other limitations and disclaimers in this agreement, service provider and its third party providers disclaim any liability or loss in connection with the content provided on this website.