PainRelief.com Interview with:
VINÍCIUS CUNHA OLIVEIRA, PhD 
Departamento de Fisioterapia – UFVJM 
Brasil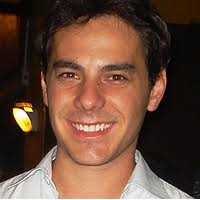 PainRelief.com: What is the background for this study?
Response: Fibromyalgia is a chronic health condition of unknown etiology characterized by generalized body pain, fatigue, sleep disturbance, impaired cognition, and anxiety. It causes disability, lowers quality of life and is responsible for with high direct and indirect costs. Many therapeutic options are available and delivered to these patients and it is important to patients and clinicians to understand the average effects sizes of these interventions in order to make their choices.
PainRelief.com: What are the main findings? What should readers take away from your report?
Response: We found that most therapies available for the management of pain and poor quality of life in people with fibromyalgia are not supported by the scientific literature. Out of 65 different therapies included in our review, we only found high-quality evidence supporting the effectiveness of cognitive behavioral therapies, antidepressants and central nervous system depressants. Although the certainty about the effectiveness of these therapies is high, their effect sizes may not be clinically meaningful to patients. We think that this should be considered by clinicians in the decision-making process and discussed with their patients.
PainRelief.com: What recommendations do you have for future research as a result of this work?
Response: We found only a small number of research on the efficacy of multimodal therapies and/or combination of different therapies. Given the complex nature and symptomatology of fibromyalgia, we believe that this mode of intervention would offer more meaningful effect sizes than those we have found for single therapies. In a current project, our group is exploring the comparative effectiveness and acceptability of the non-pharmacological therapeutic options available for fibromyalgia by combining the direct and indirect evidence available. In addition, current evidence has only explored some therapies in the short-term and given the chronic aspect of fibromyalgia, it is possible that some promising therapies might be more effective if delivered to the patients in a longer term. Future research should clarify evidence in the short and long term for promising therapies such as exercise.
PainRelief.com: Is there anything else you would like to add?
Response: Our goal was to investigate the effectiveness of all available therapies previously investigated in randomized controlled trials. Due to the large scope of therapies considered in our review, we restricted our approach to the exploration of two important outcomes for this population (i.e., pain and quality of life). Therefore, clinicians should be aware that other important outcomes such as adverse effects, out-of-pocket costs or other fibromyalgia symptoms were not explored in our review.
Citation:
Mascarenhas RO, Souza MB, Oliveira MX, et al. Association of Therapies With Reduced Pain and Improved Quality of Life in Patients With Fibromyalgia: A Systematic Review and Meta-analysis. JAMA Intern Med. 2021;181(1):104–112. doi:10.1001/jamainternmed.2020.5651
The information on PainRelief.com is provided for educational purposes only, and is in no way intended to diagnose, cure, or treat any medical or other condition. Always seek the advice of your physician or other qualified health and ask your doctor any questions you may have regarding a medical condition. In addition to all other limitations and disclaimers in this agreement, service provider and its third party providers disclaim any liability or loss in connection with the content provided on this website.