PainRelief.com: What are the main findings?
Response: We conducted a series of in-depth interviews with 20 Primary Care Clinicians in which they reflected on strategies they use to encourage and motivate patients.

We identified four associated strategic themes: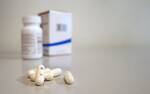 1) Developing trust,
2) Eliciting information from the patient,
3) Diverting attention from pain to function, and
4) Articulating realistic goals for the patient.

In discussion of chronic pain management, PCCs often explained their beliefs about opioid therapy. Three themes emerged:

1) Opioid use tends to reduce function,
2) Opioids are often not effective for long-term pain treatment, and
3) Response to pain and opioids is highly variable. 
PainRelief.com: What should readers take away from your report?
Response: In the context of the opioid epidemic in the U.S. many PCCs are actively seeking information and developing hypotheses about the effectiveness of opioids, as well as the dangers. Furthermore, many report that the strategies they have developed to motivate patients with chronic pain require time that is difficult to find in the typical U.S.-based primary care clinic.

This creates fertile ground for interventions that are not pharmacological, but rather focus on
1) strategies to make research findings readily accessible,
2) mechanisms to support those experienced with managing patients with chronic pain in sharing knowledge and effective strategies they have developed, and
3) developing models of care that support PCCs in spending time with patients to develop rapport and trust, elicit information about pain, and manage patient expectations.
All the authors on this manuscript received funding from an AHRQ grant during the conduct of this study. Outside of the submitted work, Dr. Hurley reports grants and personal fees from Medtronic and grants from Boston Sci; Dr. Anders reports grants from NIH; and Dr. Harle reports personal fees from Indiana Health Information Exchange, New York eHealth Collaborative, and RTI International. In addition, Dr. Harle has a patent pending: Methods and systems for risk assessment and risk prediction opioid prescription and pain management treatment.
Citation:
Militello, L.G., Hurley, R.W., Cook, R.L. et al. Primary Care Clinicians' Beliefs and Strategies for Managing Chronic Pain in an Era of a National Opioid Epidemic. J GEN INTERN MED (2020). https://doi.org/10.1007/s11606-020-06178-2
The information on PainRelief.com is provided for educational purposes only, and is in no way intended to diagnose, cure, or treat any medical or other condition. Always seek the advice of your physician or other qualified health and ask your doctor any questions you may have regarding a medical condition. In addition to all other limitations and disclaimers in this agreement, service provider and its third party providers disclaim any liability or loss in connection with the content provided on this website.