PainRelief.com Interview with:
Joseph V. Pergolizzi, Jr., M.D.
Co-Founder and Chief Operating OfficerNEMA Research Inc.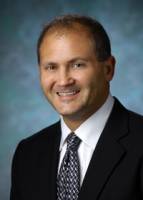 PainRelief.com: What is the background for this study? What are the main findings?
Response: Chronic low back pain (CLBP) is a leading cause of disability.
Acetaminophen and nonsteroidal anti-inflammatory drugs are first-line analgesic options or mild CLBP; however, when certain patients with moderate to severe CLBP do not achieve adequate pain relief, opioids are considered as an add-on therapy. Unfortunately, most opioid analgesics have the potential for adverse effects, abuse, and diversion.
Buprenorphine buccal film (Belbuca®) is an opioid analgesic classified as a Schedule III controlled substance in the United States and is a partial μ-opioid receptor agonist.
Buprenorphine buccal film is a unique analgesic that is approved by the US Food and Drug Administration for use in patients with chronic pain severe enough to require daily, around-the-clock, long-term opioid treatment for whom alternative treatment options are inadequate.
Two pivotal phase 3 clinical trials (Study 307, Clinical Trial ID NCT01675167, and Study 308, Clinical Trial ID NCT01633944) established the efficacy and safety profiles of buprenorphine buccal film.
PainRelief.com: What are the main findings?
Response: The main findings were:
Treatment with buprenorphine buccal film was found to be efficacious in controlling moderate to severe chronic low back pain in both studies.

Buprenorphine buccal film was effective for most of the participants in these studies, regardless of opioid use prior to study participation In these randomized-withdrawal studies, pain scores in the placebo group increased significantly more than those for patients using buprenorphine buccal film
PainRelief.com: What should readers take away from your report?
Response: Opioid therapy should be reserved for those patients who meet the labeled indication and prescribed after appropriate opioid risk management techniques have been employed. In the studies reported: treatment with buprenorphine buccal film was found to be efficacious in controlling moderate to severe chronic low back pain.  It is important to continually monitor and access patients on opioid therapy for improvements in function, activities of daily living and aberrant behaviors.
PainRelief.com: What recommendations do you have for future research as a result of this work?
Response: Additional studies on the longterm use of buprenorphine for the management of chronic low back pain.
Any disclosures? JVP has served as a consultant/speaker and researcher for Daiichi Sankyo, US WorldMeds, BioDelivery Sciences International, Inc., Salix Pharmaceuticals, Scilex, Enalare Therapeutics, and Neumentum, Inc.
Citation:
Pergolizzi JV Jr, Raffa RB. Safety And Efficacy Of The Unique Opioid Buprenorphine For The Treatment Of Chronic Pain. J Pain Res. 2019;12:3299–3317. Published 2019 Dec 13. doi:10.2147/JPR.S231948
[wysija_form id="3″]
[last-modified]
The information on PainRelief.com is provided for educational purposes only, and is in no way intended to diagnose, cure, or treat any medical or other condition. Always seek the advice of your physician or other qualified health and ask your doctor any questions you may have regarding a medical condition. In addition to all other limitations and disclaimers in this agreement, service provider and its third party providers disclaim any liability or loss in connection with the content provided on this website.