PainRelief.com Interview with:
Benjamin W. Friedman, MD, MS, FAAEM, FACEP, FAHS
Professor of Emergency Medicine
Vice-chair for Clinical Investigation
Department of Emergency Medicine
Albert Einstein College of Medicine
Montefiore 
Bronx, NY 10467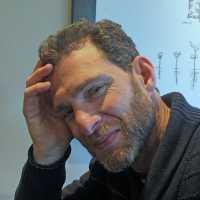 PainRelief.com: What is the background for this study? What are the main findings?
Response: A very large number of patients present to US EDs annually with back pain. No medications have proven more effective than NSAIDs for low back pain. Similarly, combining other medications such as skeletal muscle relaxants or opioids with NSAIDs does not improve outcomes more than NSAIDs alone.

Prior to our study, little was known about which NSAIDs were most efficacious for acute low back pain.

The main finding of our study is that ketorolac was more efficacious than ibuprofen for some two and five day outcomes that are important for patients.
PainRelief.com: What should readers take away from your report?
Response: To maximize efficacy, prescribe ketorolac instead of ibuprofen for acute low back pain.
PainRelief.com: What recommendations do you have for future research as a result of this work?
Response: It would be nice to see these results replicated in a different setting.
No disclosures
Citation:
Irizarry E, Restivo A, Salama M, Davitt M, Feliciano C, Cortijo-Brown A, Friedman BW. A Randomized Controlled Trial of ibuprofen versus ketorolac versus diclofenac for acute, non-radicular low back pain. Acad Emerg Med. 2021 Jun 16. doi: 10.1111/acem.14321. Epub ahead of print. PMID: 34133820.
The information on PainRelief.com is provided for educational purposes only, and is in no way intended to diagnose, cure, or treat any medical or other condition. Always seek the advice of your physician or other qualified health and ask your doctor any questions you may have regarding a medical condition. In addition to all other limitations and disclaimers in this agreement, service provider and its third party providers disclaim any liability or loss in connection with the content provided on this website.