MedicalResearch.com Interview with:
Wayne B Jonas MD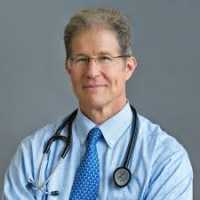 H&S Ventures
Samueli Integrative Health Programs
MedicalResearch.com: What is the background for this study?
Response: The findings of this study are based on a systematic review of 25 randomized clinical trials evaluating surgical type interventions (open surgeries, arthroscopic, endoscopic, laparoscopic, heart catheterization, radiofrequency, laser, and other interventions) for chronic back and knee pain. In each study, researchers had also performed sham procedures on a control group where they replicated the invasive procedure by omitting the step believed to be therapeutically necessary. The purpose of this it to determine how much of the effects are due to the placebo response.
MedicalResearch.com: What are the main findings?
Response: When comparing reduction in pain intensity, disability, health-related quality of life, use of medication, adverse events, and other factors at various time periods after the procedures, it was found that the real interventions did not have better outcomes than the placebo (sham) interventions.

The conclusions were that evidence does not support the use of these invasive procedures as compared with sham procedures for patients with chronic back or knee pain. Given their high costs and safety concerns, more rigorous studies are required before invasive procedures are routinely used for patients with chronic pain.
MedicalResearch.com: What should readers take away from your report?
Response: An estimated 100 million Americans suffer from chronic pain, with costs estimated at more than $500 billion annually. Finding effective non-drug approaches to pain is critical in the pursuit of improved medical guidelines for both pain management and for the overall reduction in opioids usage. It is hoped that surgical interventions might provide such a non-drug options.
But we shouldn't turn so quickly to invasive surgery for the solution – until those procedures have more evidence to support them. Physicians and patients may want to instead consider other treatment options that are less invasive, but proven to be helpful for chronic pain management, such as massage therapy, yoga therapy, behavioral approaches or acupuncture. In fact, acupuncture has been shown to be better than placebo in controlled trials for chronic pain, including neck, back and knee pain, while yoga and massage have also shown to be effective for back pain.
MedicalResearch.com: What recommendations do you have for future research as a result of this work?
Response: Many types of invasive procedures are marketed, used, and paid for without evidence from rigorous study designs involving randomization, blinding, and placebo, so we need to question whether we should continue the widespread use of these costly procedures in the absence of rigorous testing. The medical community should conduct sufficient qualitative and quantitative research, particularly for low back pain and knee arthritis before these approaches are used and paid for. This would make them evidence-based.
MedicalResearch.com: Is there anything else you would like to add?
Response: These findings further support the call for patients to seek out nonpharmacologic approaches to manage chronic pain, which have been proven and are recommended by organizations like the National Institutes of Health (NIH), the Centers for Disease Control and Prevention (CDC) and the American College of Physicians (ACP). For chronic pain, these organizations recommend approaches such as massage, acupuncture, and yoga therapy. While these are not stand-alone therapies, they can be integrated with conventional treatments for optimal pain control and opioid management.
The study was funded by the Samueli Institute, a nonprofit research organization dedicated to investigating the safety, effectiveness, and integration of healing-oriented practices to allow for evidence-based decision-making.
Citations:
Jonas, Wayne & Crawford, Cindy & Colloca, Luana & Kriston, Levente & Linde, Klaus & Moseley, Bruce & Meissner, Karin. (2018). Are Invasive Procedures Effective for Chronic Pain? A Systematic Review. Pain medicine (Malden, Mass.). 10.1093/pm/pny154.
[wysija_form id="3″]
[last-modified]
The information on MedicalResearch.com is provided for educational purposes only, and is in no way intended to diagnose, cure, or treat any medical or other condition. Always seek the advice of your physician or other qualified health and ask your doctor any questions you may have regarding a medical condition. In addition to all other limitations and disclaimers in this agreement, service provider and its third party providers disclaim any liability or loss in connection with the content provided on this website.