PainRelief.com Interview with:
Jim Whedon DC, MS
Director of Health Services Research
SCU Health System
Southern California University of Health Sciences
Whittier, CA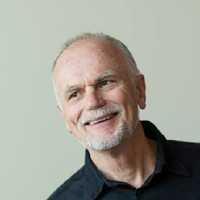 PainRelief.com: What is the background for this study? What are the main findings?
Response: Utilization of nonpharmacological pain management may prevent unnecessary use of opioids.

Our objective was to evaluate the impact of chiropractic utilization upon use of prescription opioids among patients with spinal pain. Overall, in the states of CT, MA and NH, at any particular time in the study period of 2012-2017, between 1.55 and 2.03 times more nonrecipients of chiropractic care.filled an opioid prescription, as compared with recipients.
PainRelief.com: What should readers take away from your report?
Response: For recipients of chiropractic care, the risk of filling a prescription for an opioid analgesic over a six-year period was reduced by half. Among those who saw a chiropractor within 30 days of being diagnosed with spinal pain, the reduction in risk was greater as compared with those who visited a chiropractor after the acute phase had passed.
PainRelief.com: What recommendations do you have for future research as a result of this work?
Response: We are currently conducting two closely related studies. We are evaluating the association between receiving chiropractic care and using opioids among Medicare beneficiaries. In another study, we are comparing the impact of spinal manipulation vs. prescription drug therapy for long-term care of older Medicare enrollees with chronic low back pain.
PainRelief.com: Is there anything else you would like to add?
Response: Patient access to safe and effective non-pharmacological care is often limited due to inadequate insurance reimbursement. Such restrictions on access to care disproportionately affect the economically disadvantaged and may lead to health inequities. We need healthcare policies that ensure everyone has access to the healthcare services they need and want.
Citation:
Whedon JM, Toler AWJ, Kazal LA, Bezdjian S, Goehl JM, Greenstein J. Impact of Chiropractic Care on Use of Prescription Opioids in Patients with Spinal Pain [published online ahead of print, 2020 Mar 6]. Pain Med. 2020;pnaa014. doi:10.1093/pm/pnaa014
[wysija_form id="3″]
[last-modified]
The information on PainRelief.com is provided for educational purposes only, and is in no way intended to diagnose, cure, or treat any medical or other condition. Always seek the advice of your physician or other qualified health and ask your doctor any questions you may have regarding a medical condition. In addition to all other limitations and disclaimers in this agreement, service provider and its third party providers disclaim any liability or loss in connection with the content provided on this website.