PainRelief.com Interview with:
Prof Francesco Dell'Accio and
Dr Suzanne E Eldridge
Department of Experimental Medicine and Rheumatology
William Harvey Research Institute
Barts and The London, Queen Mary's School of Medicine and Dentistry,
London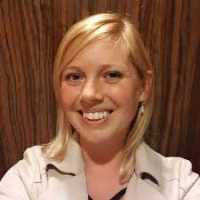 PainRelief.com: What is the background for this study?
Response: Our main research focus is osteoarthritis. Osteoarthritis is the most common form of arthritis, affecting 10-30% of the population over the age of 60, causing joint pain and disability for many. In osteoarthritis, the cartilage that covers the bones in the joints is destroyed. Therefore, the bones grind over each other, causing pain and disability. Joint replacement surgery is often carried out.
PainRelief.com: What are the main findings?
Response: We discovered that a molecule called agrin has a great capacity to cause cartilage healing and pain relief. We have tested agrin in cartilage injuries, which would lead to osteoarthritis if they were left untreated. Not only did agrin induce regeneration of the joint surface and reduce the evidence of secondary osteoarthritis, but also rapidly improved symptomatic relief including pain. We tested this in human cells, then in mice and then in sheep. We did not observe adverse effects within the 6 months of observation.
What was impressive is that a single injection was sufficient to trigger and maintain the repair response by activating stem cells resident in the joint.
PainRelief.com: What should readers take away from your report?
Response: Using one molecule we can activate stem cells present in the joint and get them to repair joint injuries: In the last 20 years scientists have tried to heal cartilage by using stem cells and manipulating them in the laboratory. This led to a few problems including poor consistency of results and very high costs which have limited the use of such technology in routine clinical practice. We have found a way, using a single molecule, to activate the stem cells already present in the joint to do their job and repair the joint without the need of isolating them and manipulating them in the laboratory. We hope this new discovery will lead to a simpler, safer, effective and affordable way to repair injured joints.
PainRelief.com: What recommendations do you have for future research as a result of this work?
Response: Before we can test agrin in patients we still need to perform important toxicity studies to ensure that it is safe and to manufacture it in such a way that it is suitable for human use. From the academic point of view, we are studying exactly how agrin instructs stem cells.
Independently of its capacity to heal cartilage, agrin induces, at least in animals, rapid symptoms relief. This is very important in medical practice and for the success of future trials, because patients, hopefully, will feel an immediate benefit, without having to wait months or years until the cartilage heals. This, therefore, will improve compliance.
Disclosures: These studies have been funded by the Medical Research Council, Versus Arthritis and the Rosetrees Trust.
Dr Eldridge and Professor Dell'Accio have submitted a patent application for the medical use of agrin.
Citation:
BY SUZANNE E. ELDRIDGE, AIDA BARAWI, HUI WANG, ANKE J. ROELOFS, MAGDALENA KANEVA, ZEYU GUAN, HELEN LYDON, BETHAN L. THOMAS, ANNE-SOPHIE THORUP, BEATRIZ F. FERNANDEZ, SARA CAXARIA, DANIELLE STRACHAN, AHMED ALI, KANATHEEPAN SHANMUGANATHAN, COSTANTINO PITZALIS, JAMES R. WHITEFORD, FRANCES HENSON, ANDREW W. MCCASKIE, COSIMO DE BARI, FRANCESCO DELL'ACCIO
SCIENCE TRANSLATIONAL MEDICINE02 SEP 2020
The information on PainRelief.com is provided for educational purposes only, and is in no way intended to diagnose, cure, or treat any medical or other condition. Always seek the advice of your physician or other qualified health and ask your doctor any questions you may have regarding a medical condition. In addition to all other limitations and disclaimers in this agreement, service provider and its third party providers disclaim any liability or loss in connection with the content provided on this website.