PainRelief.com Interview with:
Bruce J. Sangeorzan, M.D., Professor
Director, RR&D Center for Excellence in Limb Loss Prevention and Prosthetic Engineering
Veterans Affairs
University of Washington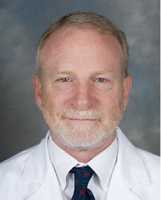 PainRelief.com: What is the background for this study?
Response: We began a series of studies in the early 2000's when ankle replacement was limited to a few centers like our own. We knew that ankle arthrodesis– or fusion—was an effective treatment for ankle arthritis. But ankle fusion is not appropriate for some people and it also results in loss of ankle motion. There were a growing number of ankle replacements being done but little was known about their effectiveness or how long they last.

We wanted to study whether replacement and fusion were comparable for pain relief and activity and wanted to know if maintaining motion of the ankle (by using a replacement) would have an advantage without additional risk. Three studies were done involving more than 800 patients from 6 centers.

This most recent study compared two groups of patients who had similar amount of pain and activity before treatment. All of the patients had already tried non -surgical solutions such as activity modification, bracing and injections with out improvement. One group had fusion of the ankle and the other had replacement of the ankle. Patients were questioned and examined four years or more after surgery and compared to their condition before treatment.