PainRelief.com Interview with:
Dr. Mieke Soens, MD
Anesthesiology Specialist 
Brigham and Women's Hospital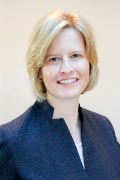 PainRelief.com: What is the background for this study? What are the main findings?
Response: Opioid use worldwide has doubled in the last two decades and several countries, including the US, are struggling with a real opioid epidemic. Higher opioid doses after surgery are associated with prolonged opioid use and misuse. For example, in a study of more than 30,000 patients undergoing minor surgery such as appendectomy or gallbladder surgery, the risk to become a chronic opioid user was around 6% compared to 0.4% in the non-surgical population.

Many of our colleagues have previously identified predictors associated with more severe pain and opioid use after surgery, however, to assess those predictors, they had to use lengthy questionnaires. This approach is very time-consuming and impractical for use in daily clinical practice. The machine learning models that we have developed can work quickly and in real-time prior to surgery to mine data from patient's electronic medical records and without the need for cumbersome questionnaires, in order to selectively identify those patients who will need high doses of opioids after surgery.

This can help reduce postoperative opioid use, by allowing the care team to maximize non-opioid analgesic strategies in these patients. Examples of non-opioid strategies include nerve blocks and epidurals and different types of non-opioid medications. We know that these alternatives can be very costly and sometimes risky. Therefore, being able to target the right treatment to the right patient is important to not only to reduce opioid use, but also to ensure that patients receive the treatment that is right for them.