PainRelief.com Interview with:
Raveendhara R. Bannuru MD, PhD, FAGE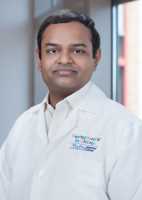 Director, Center for Treatment Comparison and Integrative Analysis (CTCIA)
Deputy Director, Center for Complementary and Integrative Medicine (CCIM)
Asst Professor of Medicine, Tufts University School of Medicine
Asst Professor of Clinical & Translational Science
Sackler School of Graduate Biomedical Sciences
Division of Rheumatology, Tufts Medical Center
Boston, MA
PainRelief.com: What is the background for this study? What are the main findings?
Response: Though the higher rates of certain adverse events due to NSAIDs are well documented, we were curious about how soon these adverse events can begin to manifest. We were similarly interested in the efficacy trajectories of NSAIDs, because previous studies had conducted analyses of the last reported follow-up times for the drugs, but we noticed that many of the studies had only very short-term follow up ranging between 1-4 weeks which didn't provide a more complete picture of the therapeutic effect over time.

The key findings of our study are that the widely used NSAIDs are very effective for short-term pain relief but their efficacy wanes over a period of 12 weeks. The adverse events though mild in nature start appearing within 4 weeks of treatment.
Continue reading