PainRelief.com Interview with: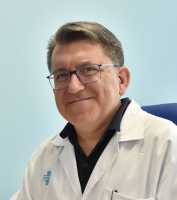 Dr. Enric Aragonès, MD PhD
Family Physician. Catalan Health Institute and
IDIAP Jordi Gol
Barcelona
PainRelief.com: What is the background for this study? What are the main findings?
Response: Our team follows a line of research in the development, evaluation and implementation of new models of collaborative care to improve the management and outcomes of depression in primary care in Spain. Taking into account the close epidemiological, physiopathological and clinical relationships between depression and chronic pain, we designed a multicomponent care model at the integrated management of this comorbidity: the DROP (DepRession and Pain) program.

In the present RCT, our results show some effect in the improvement of depressive symptoms but, contrary to hypothesis, we have not demonstrated its efficacy in the evolution of chronic pain.
Continue reading