PainRelief.com Interview with:
Ley (Ashley) Muller, PhD
University of Oslo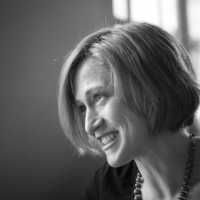 PainRelief.com: What is the background for this study? What are the main findings?
Response: The North American opioid crisis is clearly linked to the high availability of prescription opioids. In the Nordic countries of Denmark, Sweden, and Norway, the pharmaceutical industry is much more regulated, including bans on marketing to physicians, so the market isn't flush with opioids. However, these countries have ageing populations with some of the highest rates of chronic non-cancer pain in the world, and over-prescription for this type of pain was one of the triggers of the North American crisis.
This begs the question: how sure are we that strong pharmaceutical regulations alone can protect countries from prescription opioid problems?
PainRelief.com: What should readers take away from your report?
Response: This paper looked at trends in outpatient prescribing of oxycodone, tramadol, and codeine separately, and all opioids together from 2006-2017.
Overall, opioids are still prescribed less in the Nordic countries than in North America, but the steady increase in oxycodone prescriptions in all three countries is concerning. The amount of Swedish outpatients receiving an oxycodone prescription has tripled since 2006, for example. While a "crisis" has not been reached, prescriptions need to be monitored, and we need to understand why oxycodone is being prescribed more and more.
PainRelief.com: What recommendations do you have for future research as a result of this work?
Response: The Nordic countries collect individual-level data on every single prescription filled. These registries are gold mines, and data are often publicly available online. These are rich data sources that should be used far more often for early monitoring, such as to keep ahead of prescription opioid problems.
No conflicts of interest to report.
Citation:
Ashley Elizabeth Muller, Thomas Clausen, Per Sjøgren, Ingvild Odsbu, Svetlana Skurtveit. Prescribed opioid analgesic use developments in three Nordic countries, 2006–2017. Scandinavian Journal of Pain, 2019; 0 (0) DOI: 10.1515/sjpain-2018-0307
[wysija_form id="3″]
[last-modified]
The information on PainRelief.com is provided for educational purposes only, and is in no way intended to diagnose, cure, or treat any medical or other condition. Always seek the advice of your physician or other qualified health and ask your doctor any questions you may have regarding a medical condition. In addition to all other limitations and disclaimers in this agreement, service provider and its third party providers disclaim any liability or loss in connection with the content provided on this website.