PainRelief.com Interview with:
Eve Ling-Khoo,MSc. OT Candidate, BSc. Hons
Clinical Epidemiology, Ottawa Hospital Research Institute, Ottawa, Ontario, Canada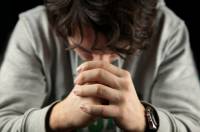 PainRelief.com: What is the background for this study? What are the main findings?
20% of adults worldwide suffer from chronic pain which impacts all facets of well-being.
Cognitive behavioral therapy (CBT) is the current gold standard for psychological intervention, but not everyone responds to it.
Mindfulness-based stress reduction (MBSR) is an alternative with the potential to improve the quality of life of patients with chronic pain.
Continue reading